As part of one of the world's leading industries in what regards social and environmental impacts, we're aware we are both part of the problem and the solution.

As such, we've been consistently adopting new practices, processes, technologies and mindsets that allow for continuous improvement.

We know we still have a long way ahead of us, but that these small steps that make a huge difference. We've already implemented internal procedures to improve energy efficiency and reduce waste and single-use plastics.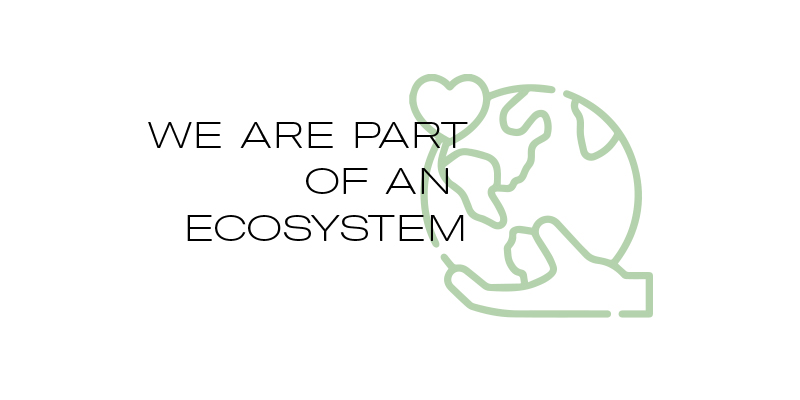 We produce locally, in Portugal, promoting the national economy and reducing carbon emissions associated with production and transport of our products.

Whenever possible, we resort to local suppliers for most of our components. We have reduced the number of air freight shipments in favor or other less impactful alternatives.

We are modernizing our facilities and making them more sustainable, through the use of renewable energies.






We aim to create responsible products with less environmental impact, by adopting a design philosophy based on innovation and experimentation. We work with certified suppliers and carefully select our raw-materials: from eco-friendly versions of traditional ones, to betting on innovative, recycled and recyclable alternatives.

We believe that a conscious design methodology, allied to these new developments, are fundamental factors in creating a more sustainable industry, contributing to more efficient production processes and more ecological and lasting products. Some of our latest models already integrate this approach, saving up to 40% energy when compared to conventional alternatives and using various recycled and recyclable materials in their composition and packaging.




Ensuring the safety and well-being of each and every one of our workers is a priority for us. We consider ourselves one big family, supporting each other through good and hard times, but always looking forward and growing stronger with each experience.

That is why we take Social Responsibility so seriously: we want to provide them and their families the best working and living conditions possible. We are continuously looking for new ways to support them and are currently working towards becoming a certified company in this subject.